Modeling is one of the fastest-growing careers in the world. If you're interested in modeling, this article will guide you through every step of the process. You'll learn how to start as a model, how to make connections with agencies, and what it means to be a successful model. This article will also give you some information on choosing the right agency and assist you with negotiating your contract.
What is modelling
The modelling industry is huge and growing all the time. There are so many opportunities out there for those who are willing to work hard and make an impression. To become a successful model, you will need to have some skills and attributes that set you apart from the rest. Here are five things that you should keep in mind if you want to become a model:
1) You need to be comfortable in front of the camera. This means that you must be able to relax and have fun shooting photos and videos. You will also need to be confident in your own skin.
2) You need to be photogenic. This means that your features naturally lend themselves to being captured on camera in a flattering way. If you can find ways to improve your appearance, do so! But don't overdo it – too much cosmetic work can actually make you look artificial or fake.
3) You need to be open-minded and willing to learn new skills. As a model, you will be expected to know how to pose, deliver speeches, and perform other various tasks. If you aren't comfortable learning on the fly, then you may not be cut out for this
How to become a model
There are many different paths to becoming a model, but the most important thing is to start with a goal in mind. If you want to be a model, find an area of modeling that you are passionate about and focus your efforts on mastering that skill. Once you have a strong foundation, it will be easier to build an impressive portfolio and land jobs.
Here are seven tips for becoming a model:
Start by finding a modeling agency that represents your style and interests. There are many great agencies out there, so do your research and choose one that will help you grow as a model.
Create a strong online presence by sharing your modeling photos and videos on social media sites such as Instagram and YouTube. This will not only give potential clients access to your work, but also help you build a loyal fan base.
Learn how to pose correctly for pictures and video shoots. Posing for camera can make or break an image, so make sure you learn the basics before starting any shoots. The more professional your images look, the more likely clients will be interested in hiring you.
Why become a model
There are many reasons why someone would want to become a model. Some people may want to pursue a career in fashion or modeling because they enjoy the look and feel of clothes and find it fascinating to work with different fabrics and designs.
Others may be drawn to the fame and glamour that comes with being a model. Becoming a model can open up many doors for someone, including opportunities for photo shoots, runway shows, magazine covers, signings and more.
Whatever the reason(s), becoming a model is an extremely competitive field. It takes dedication, patience, skill and a lot of hard work. This guide will walk you through the process of becoming a model from start to finish, step-by-step.
Step One: Research The Field
Researching the field of modeling can be tricky because there are so many different avenues you can explore. Whether you want to focus on catwalk modeling, print modeling or commercial modeling, there's a pretty good chance that there's something out there that's perfect for you.
The best way to figure out what you're interested in is to take some time to think about it – try
How to find agencies
When you're looking to become a model, it's important to be selective and locate agencies that are reputable and will invest in your career.
Some of the best ways to find reputable agencies is by doing research online or talking to friends who are models. When looking through agencies, it's important to make sure that the agency has a good reputation and that the models they represent are highly sought after. It's also important to make sure that the agency is licensed and insured.
Once you've located an agency that you're interested in working with, it's important to meet with the team and discuss your goals for modeling. At this meeting, you should also be asked to provide samples of your work and any other information that the agency may request. After meeting with the team, it's important to sign a modeling contract and start developing your portfolio.
How to be discovered by an agency
To become a model, there are a few things you need to do. First, you need to be conventionally attractive and have good skin. Second, you need to have an interesting look that can be easily captured in photographs. Third, you must be willing to travel and work long hours. Fourth, you must have a great attitude and be able to work well under pressure. Fifth, you must be comfortable in front of the camera. Sixth, and finally, you must have a great portfolio.
What makes someone a successful model?
There are many things that go into being a successful model, but some of the most important qualities are long-term dedication, hard work, and a natural ability to look beautiful. In this article, we'll take you through the steps necessary to becoming a model, from choosing the right discipline to developing your portfolio.
To become a successful model, you need to have a strong foundation in both makeup and fashion. As with any career field, the more experience you have and the better your skills are, the better your chances of success. A good way to get started is by studying different types of modeling disciplines. You can specialize in runway or editorial modeling, or focus on bodybuilding or fitness modeling. Once you know what type of modeling you want to do, start building your portfolio by photographing yourself in different outfits and doing live demonstrations for casting directors. Building a solid network of contacts is also essential for success as a model. Make sure to meet people in the industry and build relationships with them so they can recommend you when they need someone they can trust. Finally, be prepared to work hard and always be willing to put in the extra effort. Models are usually required to work long hours, so be prepared for anything
Benefits of being a model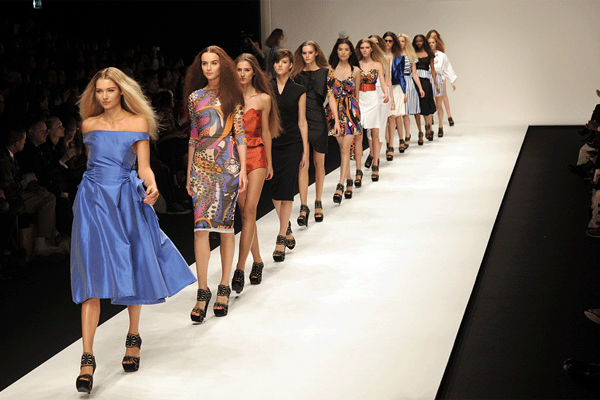 There are many benefits to being a model, both in terms of the lifestyle and the money. Here are just a few:
Models often have high salaries and enjoy great lives. They can travel internationally and see different parts of the world. They usually have access to great fashion and makeup, and get to work with some of the biggest names in the industry.
Models often have strong careers in other industries as well. Many models go on to become managers, agents, or directors.
Modeling gives you an opportunity to be in front of the camera and be seen by millions of people. It's a great way to build your name and reputation, and it can open up lots of doors for you in your career.
Models are often role models for young people, which is an important job. They teach kids about beauty, fashion, and how to behave in society.
Conclusion
Modeling is a great form of self-expression and can provide you with a stable and reliable income. However, before you can become a model, you first need to have the right look – and there are many steps involved in achieving this. In this article, we have outlined the steps necessary for becoming a model, from developing your image to finding the right agency.
We hope that our guide has provided you with all the information you need to start modeling successfully. Good luck!